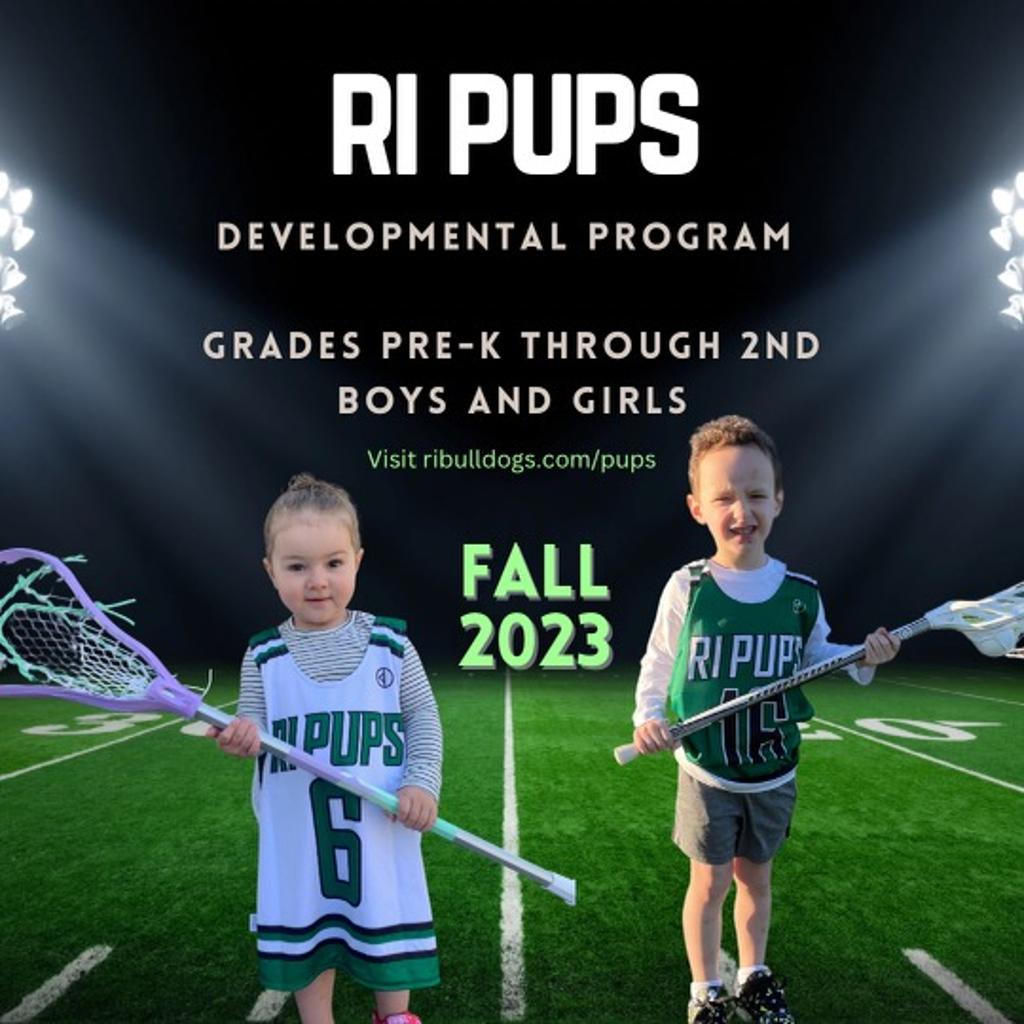 Our mission is to teach the basics and fundamentals of lacrosse by preparing this age group with lacrosse structure, iq and skill to prepare them for competitive play in the future!
We offer a pups program in the Fall, Spring and Summer.  Separate registration is offered.

PRACTICES WILL BE COACHED BY OUR RI BULLDOGS STAFF COACHES AND CURRENT HIGH LEVEL HIGH SCHOOL PLAYERS!

Boys Equipment Needed: Helmet, Stick and Gloves

Girls Equipment Needed: Stick, Goggles
COST:  $150
If you need to purchase a new uniform size or are new to the program you can purchase a jersey during registration for $30.
Dates

September 17
September 24
October 1
October 8
October 15
October 22

Location

*Boys Pups will be Sunday evenings at Bryant University
*Girls Pups will be Sunday evenings at LaSalle Academy

Times

Pups will take place on Sundays 3-4pm*
*time may change based on field availability but would stay around the same time give or take a little